Focke Wulf Fw 190 A, The Late Variants
With this second installment in the Classics Hangar Fw 190 series the virtual pilot can now make the transition to blind flying and early radio navigation. Experience the sleek maneuverability of the Fw 190 A-5, make your way over the improved A-6 and A-7 sub variants to the versatile A-8. Deal with the weight of the heavily armed and armoured Sturmjaeger and master the 2200 horse powers of the A-9, the final version of what many believe was one of the finest piston aircraft that ever flew the skies.
Included in this Flight Simulator X add-on package are renditions of the later production variants of the WW II Luftwaffe's second major fighter aircraft, the Focke Wulf Fw 190 A. Depicted are the standard variants Fw 190 A-5 to A-9, some of these in different configurations, as well as renditions of the Fw 190 A-7/R2 and the heavily armoured Fw 190 A-8 "Sturmjäger" sub-variants, the latter commonly known as "Rammjäger".
Each variant has a unique 3d virtual cockpit with fully operable and working 3d instrumentation, re-creating German period micro mechanics in a depth never before seen in a Flight Simulation.
The flight physics for each aircraft are captured uniquely, making full use of Flight Simulator's advanced 6DoF aerodynamic equations, including accurately modelled coupled Moments of Inertia calculations, giving the virtual pilot a distinct sensation of flying in air.
16.90 EUR
incl. 19% German VAT
14.20 EUR ex VAT
Tax rates may vary by country
buy now
Reviews and Awards
"Occasionally, a new product is so good that it becomes a reference standard in its own right, and this is one of those products."
Avsim Review
"Classics Hangar is setting new standards with the FW 190A late model series. Anyone who wants to have a say in the aircraft add-on business in the future will have to measure up to the team of Mathias Pommerien, Alessandro Biagi and Gregory Pierson.."
Flusipilot Review
"The Fw190 is simply infectious in appearance and offers a wealth of visual and aeronautical delights that is hard to beat."
FlightXpress 02/2010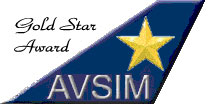 AVSIM Gold Star Award, 2010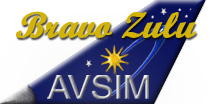 AVSIM Bravo Zulu Award 2011, Military Aircraft

FlightXpress Gold Award, 2010

PC Pilot Magazine Classic Flight Simulation Award, 2010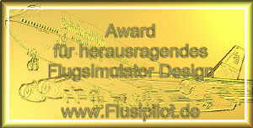 Flusipilot.de Award For Outstanding Flight Simulator Design
System Requirements
Windows XP SP 2 , Windows Vista, Windows 7 or better
Microsoft Flight Simulator X Service Pack 2, Gold or Acceleration Expansion Pack, FSX Steam Edition
Dual Core Processor 2.4 GHz or better
512 MB DX9 Graphics Card
2GB RAM
300 MB free disc space for the executable, 900 MB free disc space for the installation.
A fast internet connection to download the installation files.